Have you ever fantasized about working from the beach? Or, maybe the mountains or the banks of a river? When it comes to working from remote locales, the future is now!
Virginia Main Street (VMS) is working with the experts at the National Main Street Center (NMSC) to study the infrastructure, amenities and markets that support and attract remote workers. Through this effort, we will examine best practices in resident and work force attraction, as well as to innovate new approaches and activities. While programs like Tulsa Remote and Ascend West Virginia offer everything from social activities to bikes to cash for new residents, the play book to attract, retain and cultivate remote workers is still being written. Virginia intends to be at the forefront of creating and implementing those approaches and activities that work for small cities, towns and rural areas. As we advance through the site visits, conversations, data, analysis and research, we will share valuable details with you!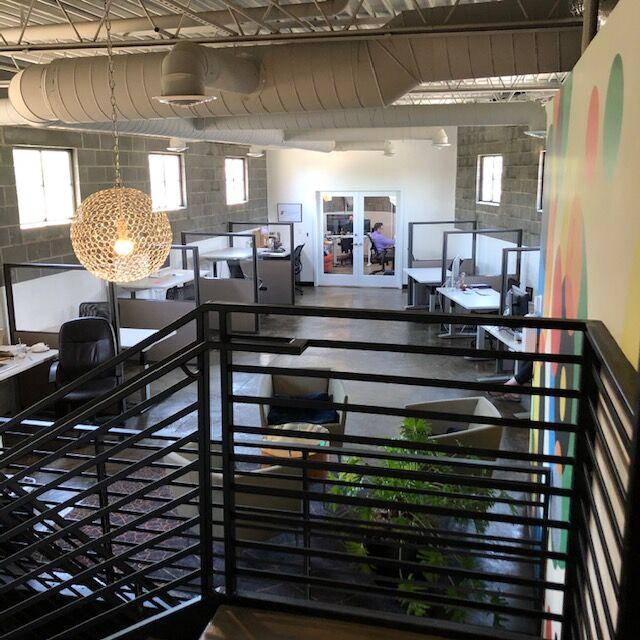 At the kick-off meeting in Luray, one attendee asked what the steps are for determining the appropriate strategies for your community. Great question! Not every community has the resources to bring in a consultant to study the market for them so here are a few DIY suggestions for considering a remote worker strategy in your region:
Know Your Market: Do you currently have many remote workers living in your community? If so, is there a particular business sector or demographic that most of those workers fall into? What are their business needs? If you aren't sure, check with your local co-working spaces, Chamber of Commerce or even real estate agents to see what you can find. Put signs up at coffee shops, libraries and other spaces where remote workers may be hanging out and ask them to contact you.
Infrastructure: Once you have identified your remote work force, your community will need to determine what their business needs are. Broadband, of course. Space, this could be "third places" like coffee shops or dedicated space such as a co-working facility. In many cases, you won't need to create these spaces from scratch as places like churches, libraries (again) and even existing offices may have the capacity and space to equip un or underutilized spaces to accommodate the 21st century worker.
Amenities: While infrastructure examines the business needs of the workforce, amenities considers broader quality of life issues. Housing stock, child care, social offerings and opportunities for recreation are all going to be on the radar for workers who have the ability and flexibility to work from anywhere. What is your community's market position? How are you differentiating yourself? When people from out-of-town drive through, do they keep driving or stop?
Asset and Opportunity Mapping: We have our market, and we know what they want and need. Do we have it? What are we missing? How can we get it? Where can we put it? Who are our partners? This is the start of your work plan. Each line item should be assigned to someone on your team who will own that piece of the puzzle and take a systems approach to finding the answers.
Research: A simple internet search of phrases such as "remote worker incentives" or "work from home programs" can yield ideas as to what other communities are doing to attract and retain a remote work force. Don't be afraid to rip off and duplicate (R&D)!
The fact of the 21st century workforce is that your community likely already has a cohort of remote workers navigating their unique business needs alone. A simple outreach and engagement effort can yield results for existing and future remote workers, while benefiting the economic health of your community and region.
Does your community have an active remote worker recruitment plan? Are you considering this strategy for community and economic development? We want to hear from you!
Image Credit: The Breeze
Image Credit: Visit Luray & Page County