In observance of Black History Month, Virginia Main Street will highlight places and projects around the state that celebrate black history by not only preserving the past, but planning for the future.
In historic preservation there is a saying, "Preserving the Past for the Future." The value of history and historical places does not exist in a vacuum, and the best way to honor and observe that history is to provide the resources for a resilient future. This is the basis of the Main Street Approach and central to the work happening in Virginia's Main Street communities. After the end of the Civil War, black Americans were shut out of commerce for decades, giving rise to black commercial districts operating adjacent to, but separate from, white districts. Across the state, these districts are the focus of new investments resulting in revitalization and new opportunities for small businesses and entrepreneurs.
Here are a few examples of Virginia Main Street communities that are committed to honoring Black History through investments in historic African-American commercial districts – drawing on the past to enhance the future.
Danville – River District Association (RDA)
When Danville had the opportunity to participate in the Partners in Preservation program in 2018, they chose to focus on two properties on North Union Street, "a historical African-American business 'Mecca.'" After pulling out a win of $150,000, RDA and the City of Danville partnered to rehabilitate these historic structures, bringing a renewed energy – and the RDA offices – to the district. Most recently, RDA received a Community Business Launch (CBL) grant to bring additional resources to this street through small business creation.
Richmond – Jackson Ward Collective (JWC)
At the start of the 20th century, Jackson Ward was one of the richest black neighborhoods in the country, in part thanks to Maggie Walker's St. Luke Penny Savings Bank. Members of the JWC have access to educational events, mentoring and support and funding and investment, and the organizations remains committed to the creation of a vibrant black business community and is 160 entrepreneurs strong!
Lynchburg – Downtown Lynchburg Association (DLA)
In 2021, the Downtown Lynchburg Association received a Resurgence grant from the Virginia Department of Housing and Community Development to create a strategic plan for expanding their state designated and nationally accredited program into the historic 5th Street district. The goal is to bring the Main Street Approach to this historically African-American commercial district that has long served as the western gateway to the city and the downtown district.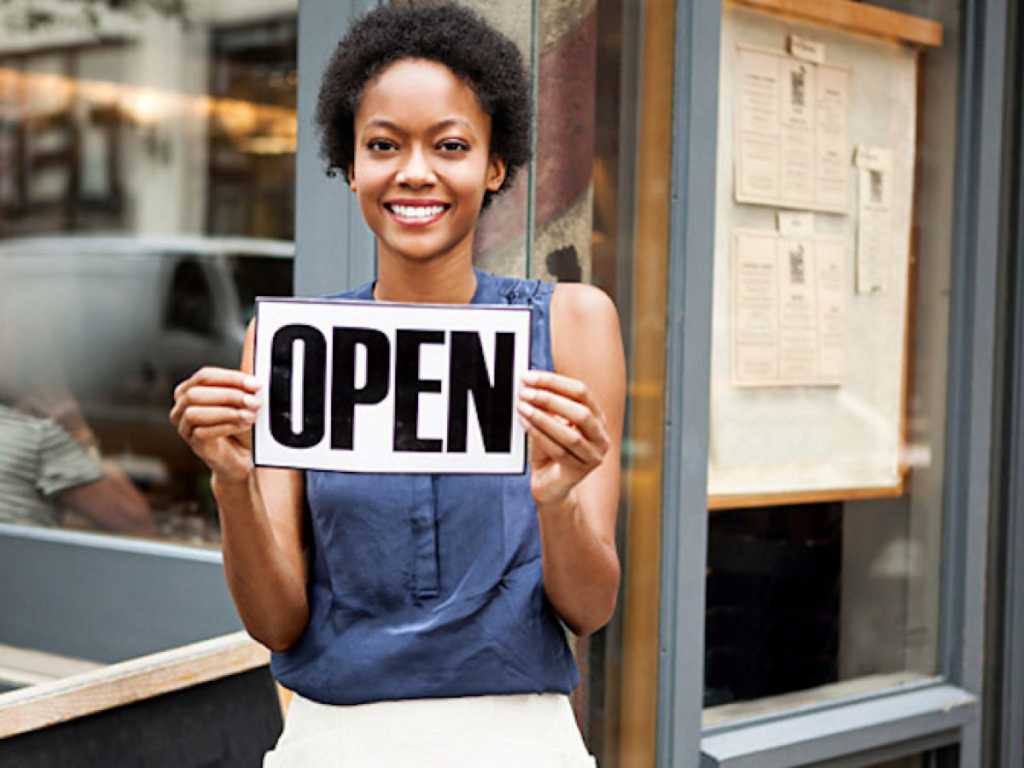 Does your community have a historic, African-American commercial district? Would you like to bring more resources to the entrepreneurs there? Be in touch with our staff, and we can discuss resources and technical assistance to support your black- and brown-owned businesses and the historic districts that make up your community. Stay tuned for the rest of our series, celebrating Black History Month in Virginia's Main Street communities!
Photo Credit (Danville): Virginia Main Street
Photo Credit (Jackson Ward – Group): Jackson Ward Collective
Photo Credit (Jackson Ward – Mural): Richmond Time Dispatch
Photo Credit (Open): Visit Princeton-Mercer